World Youth Day 2016
As a part of the Year of Mercy, Cardinal Pole students went on Pilgrimage with the Westminster Diocese to Poland for World Youth Day. The two week Pilgrimage was spread across two cities Lodz in the centre of Poland and Krakow in the south. Over 2.5 million young people went from around the world which concluded with a Vigil led by Pope Francis. The week included a night of camping under the stars a closing Mass and an announcement that the next World Youth Day in 2019 which is to be in Panama. This was the 14th World Youth Day since it began in Rome in 1986 and runs predominantly every 3 years and has had a particular theme , the 2016 theme was "Blessed are the merciful", which fits in with the School's Year or Mercy.

Six students went on Pilgrimage from the school, Titilola, Mojama, Hayley, Gar Kin, Hussain and Chanel and experienced it many different ways. Below is an account by Gar Kin Lau, a Year 13 student who attended the Pilgrimage:
An Account of World Youth Day
World Youth Day was a blast! It was filled with so much fun and excitement with every day being different and filled with spiritually enriching activities. We took part in a range of activities, but one I will never forget was when we ran 5km in the night through the streets of Lodz.
We were put into groups. When you stay with people for every hour of the day, even if you had a bumpy start with some of them, you eventually begin to feel like a family. In our dorms we had great fun, during the day we would come back and all gather in someone's room to play cards and watch fascinating magic trick performed by our team leader. Outside we played a variety of sports including football and badminton; we trek for hours together and camped together on the last day.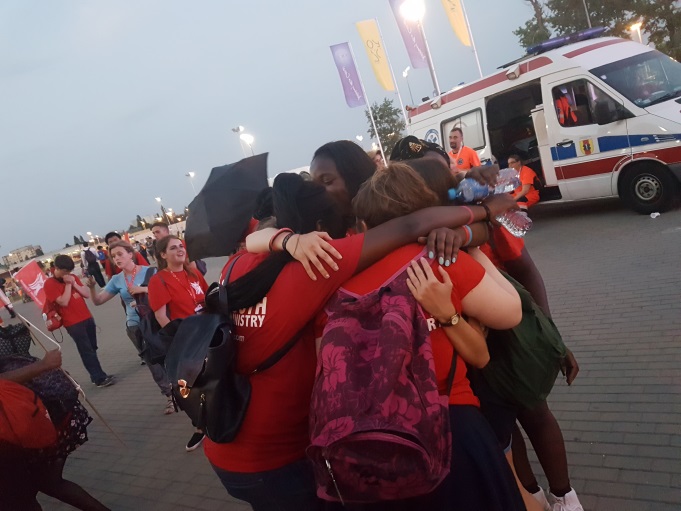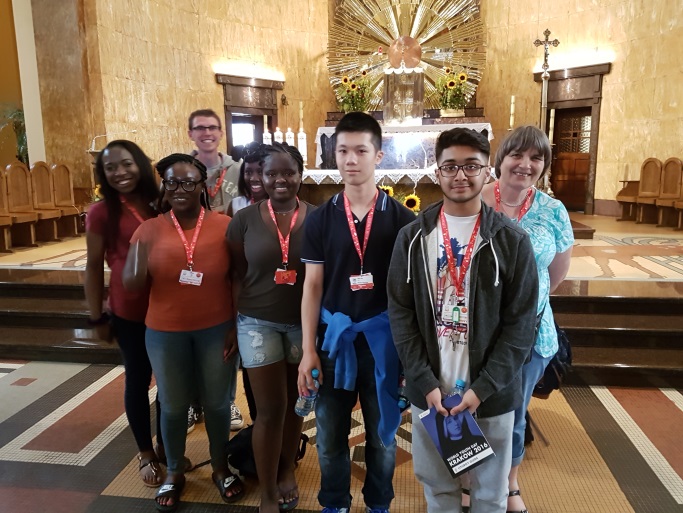 The experience allowed us to talk to people from all over the world. At home I have a large collection of all the items I had traded with people from other countries like Brazil, Columbia, Lebanon and more well-known countries like Australia and America. It was a diverse place where everyone was open to talking. There was always someone to talk to and we learned so much about others and their cultures. Aside from all the fun, spending some time in Mass and hearing people's inspirational stories of miracles and also confessions of regrets, really made me reflect on myself and my life. Having someone pray for me was a powerful sensation.
Gar Kin Lau
13R