Sixth Form Catholic Life Leadership Team
The Year 12 Catholic Leadership team is central to the spiritual life of the school, the team consists of a number of Year 12 who have formally applied, been interviewed and selected for the role. They have a variety of chaplaincy responsibilities in the school such as leading on the charity work of the school, lead bible study, creating and delivering liturgical assemblies and assists in retreats for classes in the junior year groups.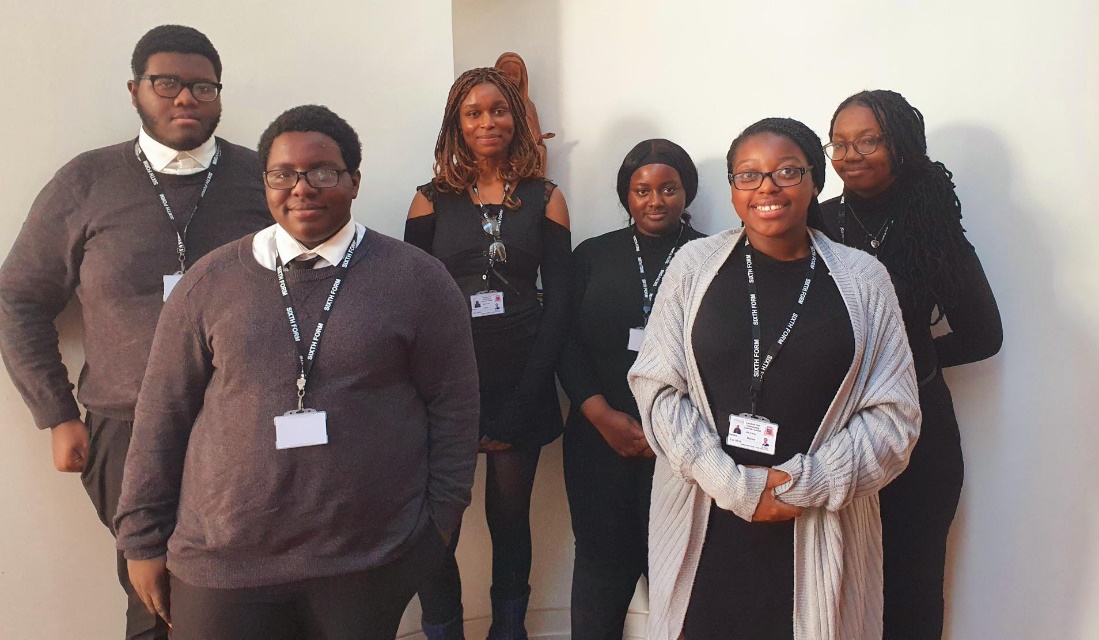 The 6th form leadership team delivered 'Red Wednesday' assemblies to all year group in pairs, they were deeply inspired by Joesphine Bakhita, one of our school saints, to talk about always holding on to hope, forgiveness and faith in times of suffering.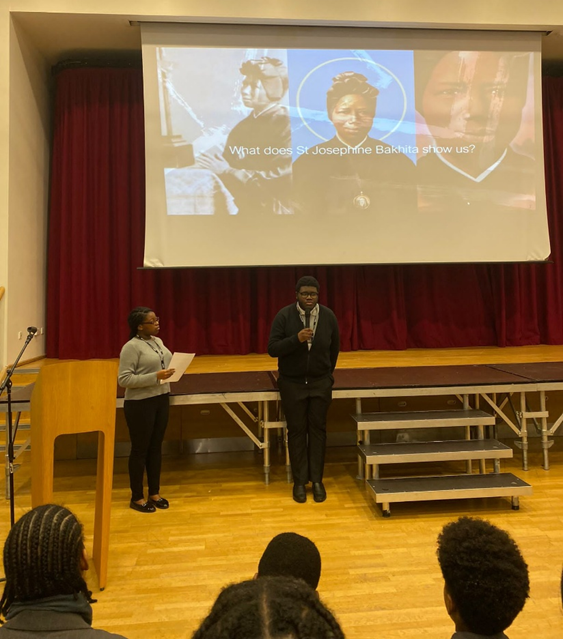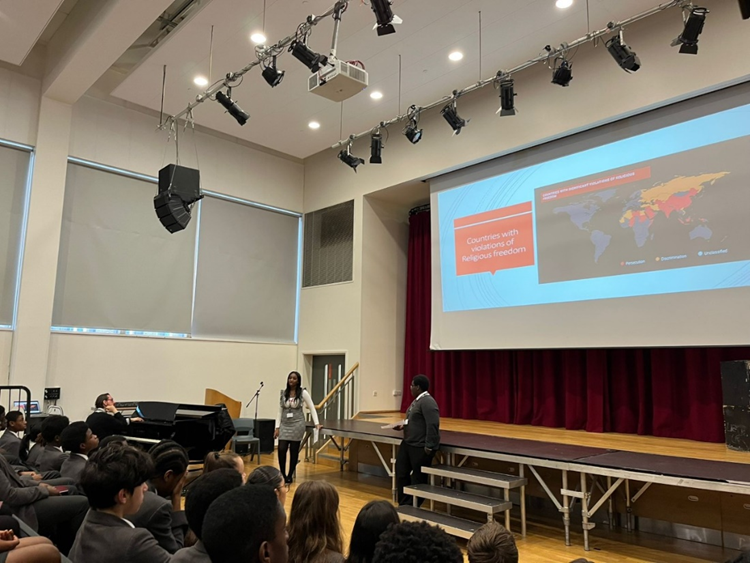 Yr13 Leadership team led assemblies on the Beatitudes, and how they reveal the Christian pathway to obtain happiness, each leader spoke on their 2 favourite teachings. Jessica spoke on our calling to be poor in spirit, to know we need God in every aspect of our lives and His desire for us to completely lean on him.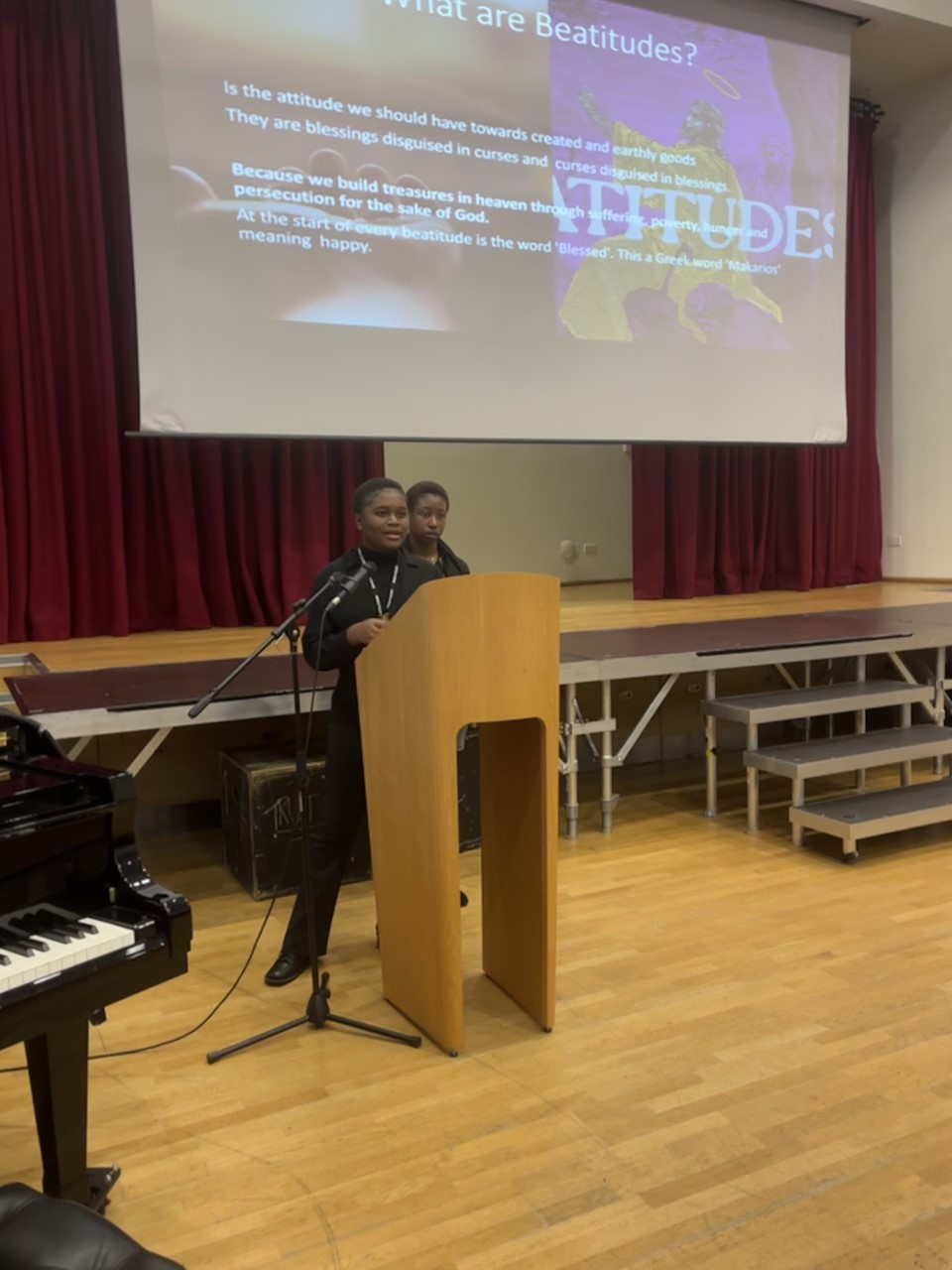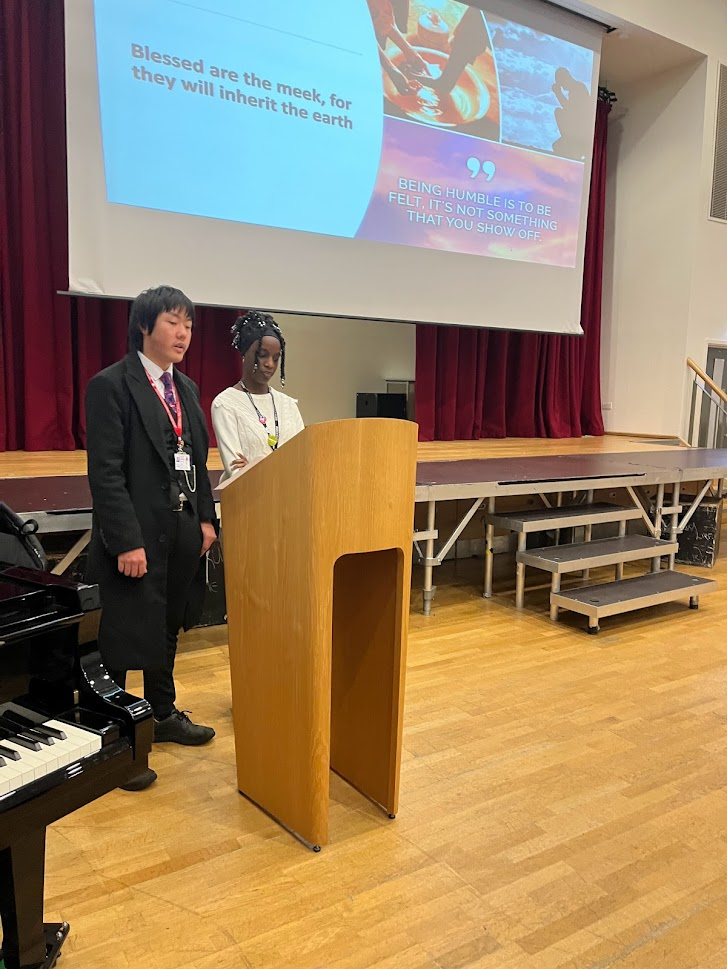 On Remembrance Day the Y12 Catholic Leadership team visited the Hackney Cenotaph to lay a wreath and pray for those who have died during the first world war.