Outcomes / Exam Results 2020
Continued outstanding Post -16 success at Cardinal Pole Catholic School - August 2020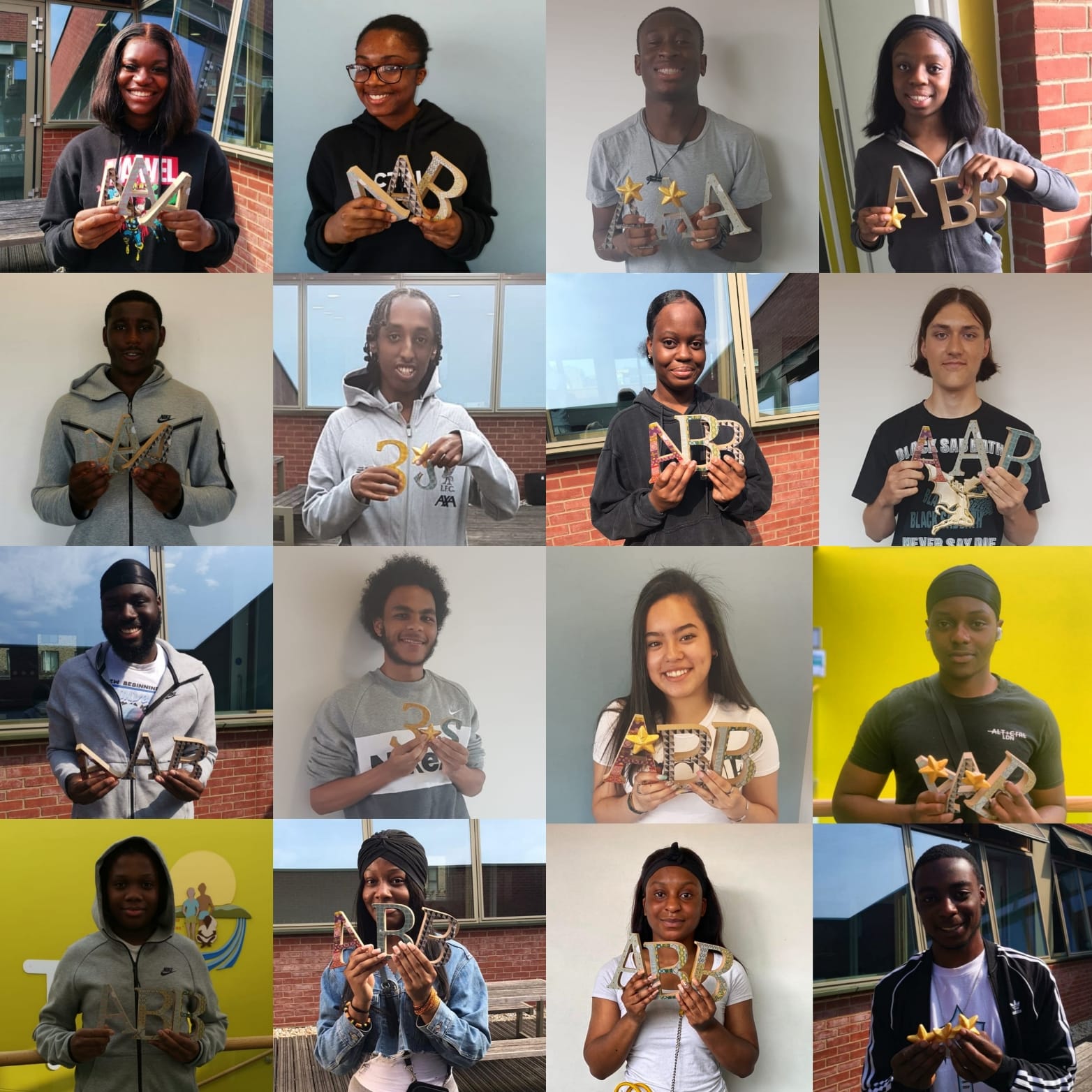 Cardinal Pole Catholic School is delighted to report continued outstanding Post -16 success at the school. Students and staff have worked well together to overcome the challenges of post 16 preparation, especially this year, securing 22% A*A Grades, 63% A*-B grades, 88 % A*-C grades and 100% A*-E grades. Already graded outstanding, these results have continued to improve year on year. It is rewarding to see that our results continue to be well above local and national outcomes and that our progress measures at the school continue to place us in the top 2% of schools nationally. Vocational results in Business were exceptional, with 70% of students achieving the maximum grade of D*D*D*. Many students secured exceptional individual results, including Helena Boateng who achieved AAA and a place to study HSPS at the University of Cambridge, Joel Owusu-Ansah who secured A*A*B and will study Medicine at Kent and Medway Medical School, and Toyosi Olaribigbe who with A*A*A will study Computer Science at the University of Birmingham.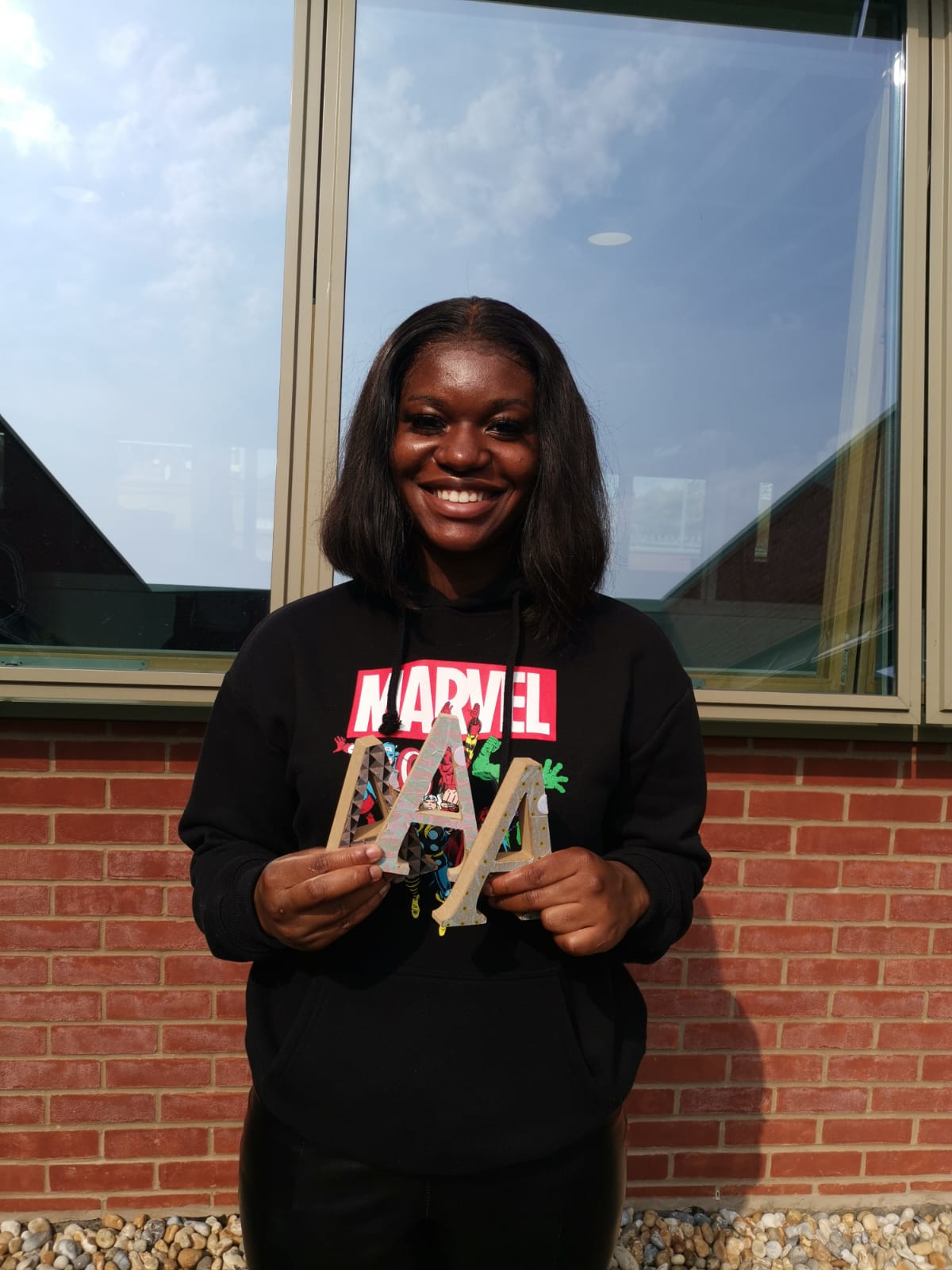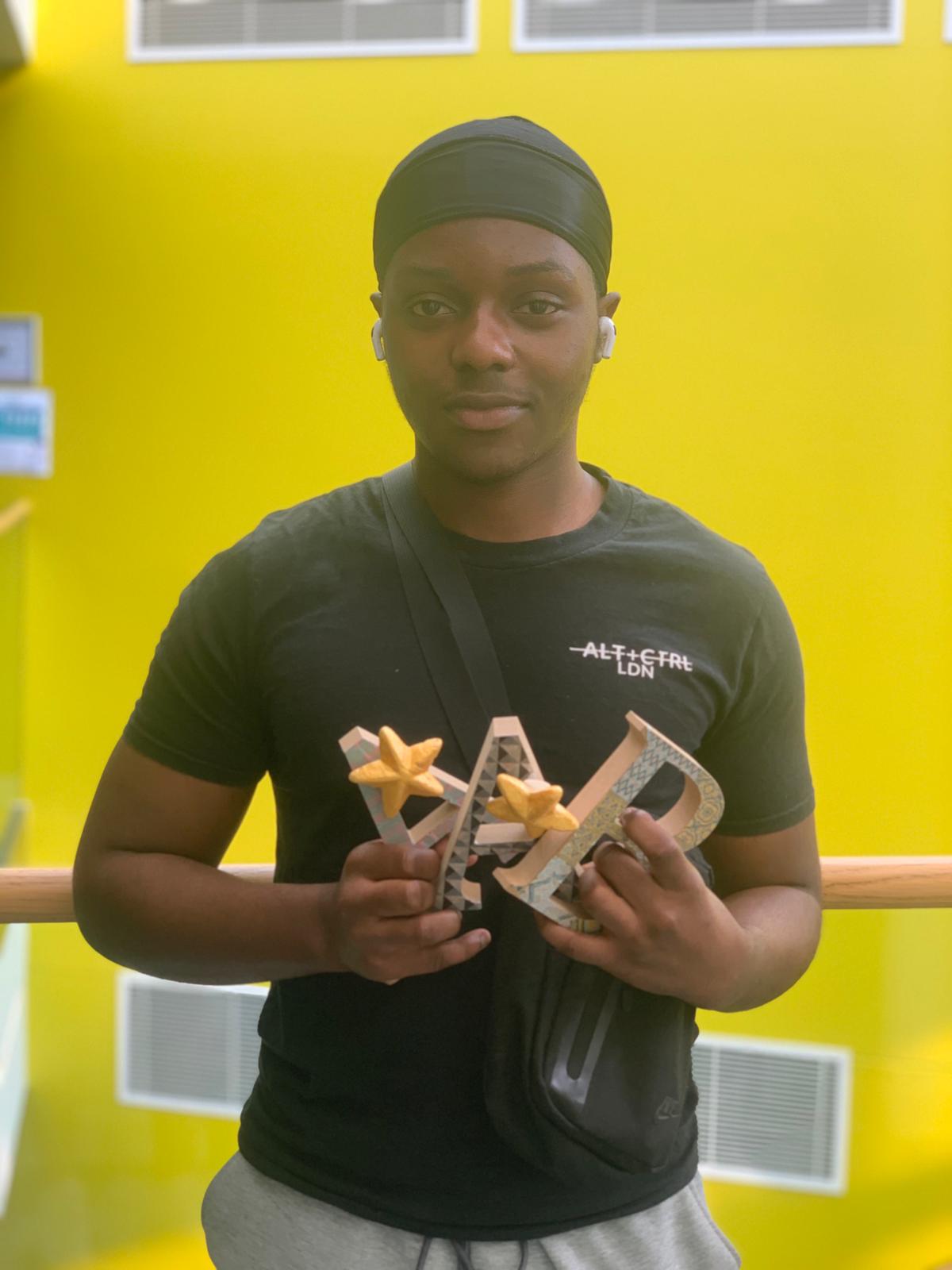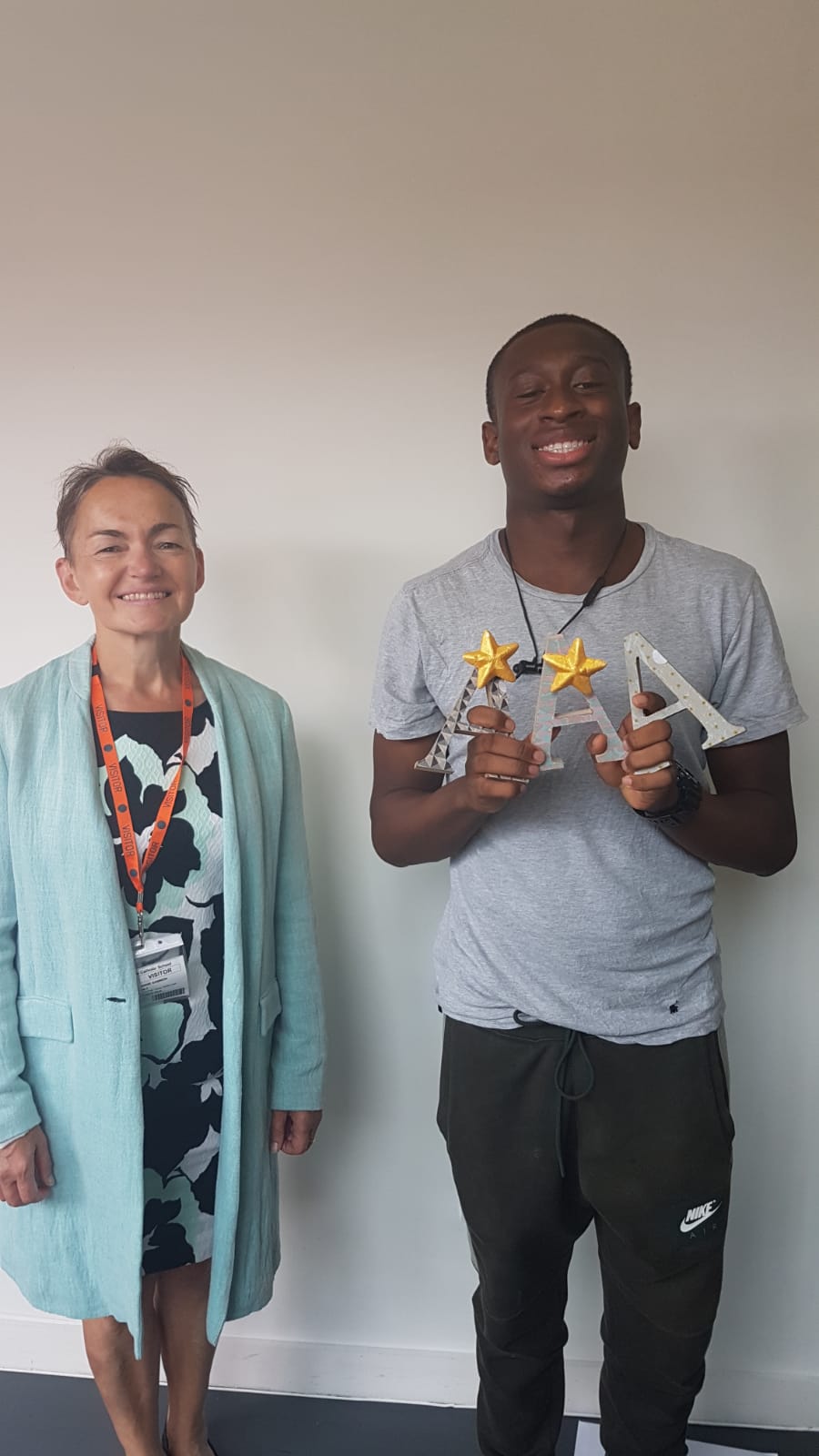 Headteacher, Jane Heffernan, said "these results have provided a platform on which students can build a successful future." Most students have accepted places at top universities, including the prestigious Russell Group Universities of Cambridge, Bristol, Warwick and Birmingham. They will be studying a wide range of subjects including Medicine, Law, Architecture, Chemistry, Maths Business, and Nursing, and prestigious apprenticeships. Ms Heffernan was delighted to welcome Annie Gammon, Director of Education in Hackney, to the school to join in the celebrations with staff, students and Governors. Fr David Evans praised the work of staff and the efforts of students throughout this challenging time. Ms Gammon congratulated the students in their achievements, recognising that these results enabled our students in Hackney education to go on to contribute to their community and the wider world.
Exam Results 2019
Our excellent results at Key Stage 4 are detailed below, showing us to be above average in nearly every measure.
| | | |
| --- | --- | --- |
| | Cardinal Pole School | National Average |
| Progress 8 Score | 0.38 | -0.03 |
| Attainment 8 Score | 48.76 | 46.69 |
| Percentage of students achieving a strong pass (5+) in English and Maths | 41% | 43% |
| Percentage of students entering EBacc | 41% | 40% |
| Average Point Score for students taking the English Baccalaureate | 4.33 | 4.07 |
| Percentage of students staying in education or entering employment after KS4 | 94% | 94% |
Link to DFES Performance Tables
GCSE
An amazing 69% of the cohort achieved the benchmark of a Grade 4 or above in both English and Mathematics, surpassing last year's record of 64%. Fantastic results were secured in English (84% 4+), Maths (75% 4+), Science (73% 4+).
Outcomes in Drama, Art and MFL were also very strong, and we are confident that progress released in the Autumn will affirm the fantastic work our students and staff have done.
Notable individual successes were achieved by many of our students, including Alec Lau, with eight grade 9s and two grade 8s, who was in a celebratory mood, stating "I'm so happy with my results, and I couldn't have done it without the help and support of the school and the fantastic teachers. I am looking forward to go on and study Further Maths, History and Economics."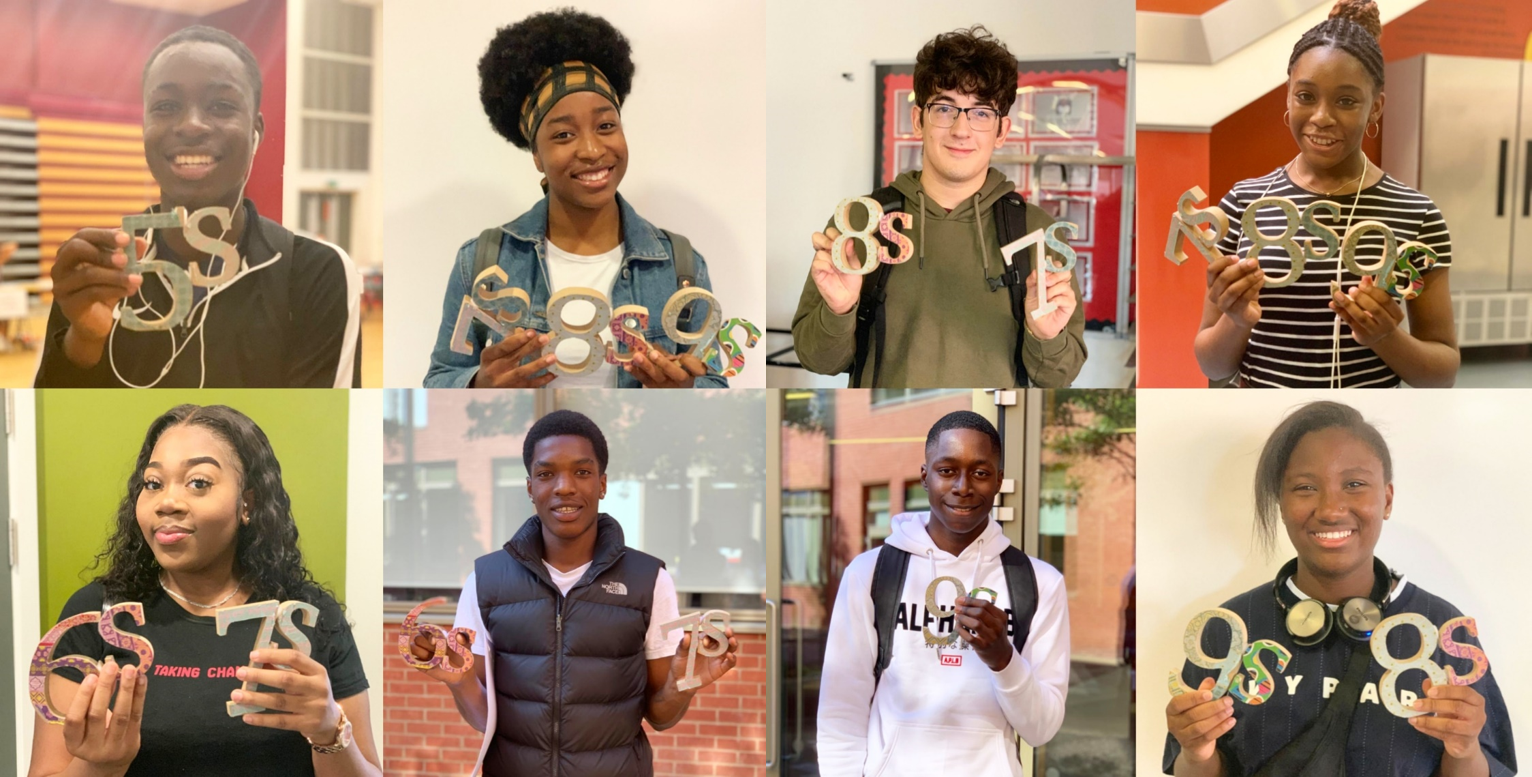 A LEVEL
Building on the fantastic success of last summer's results, students at Cardinal Pole Catholic School celebrated amazing A level results today. Already amongst the top 1% of schools for progress last summer according to national A Level Progress measures (ALPs), the percentage of A*, A and B grades still increased this year, with 21% of grades at A*-A, an exceptional 61% at A*-B and 85% at A*-C.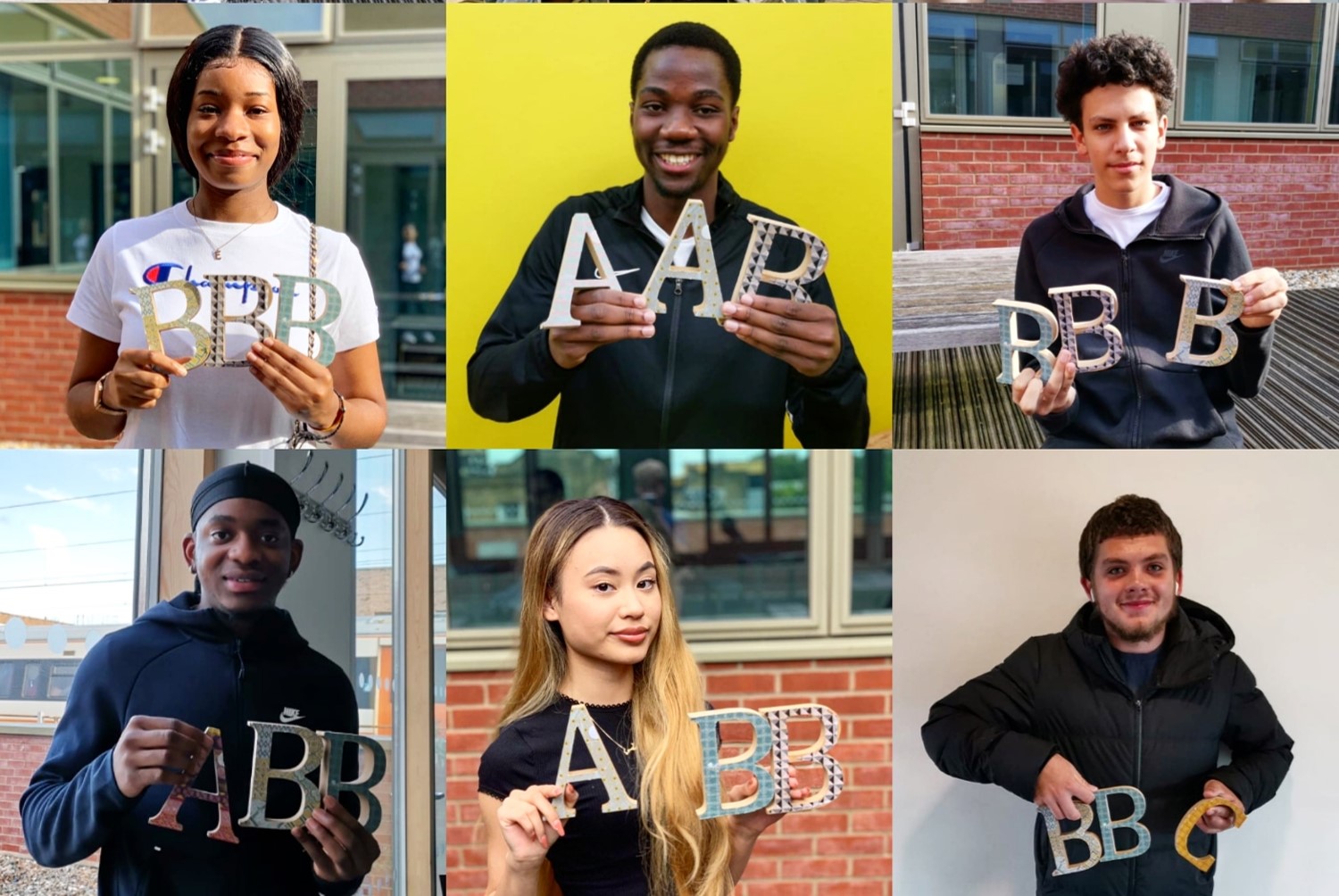 "We are phenomenally proud of these outcomes for students, which are genuinely life changing. The incredible work staff and students have put in all year have been rewarded, and we know they will be successful at further study and employment in the future. We look forward to progress measures in due course demonstrating how brilliantly our students have performed!"
Executive Headteacher, Ms. J. Heffernan
Exceptional results include Faith Osifo who achieved A*A*A*A in Maths, English Literature, History and Religious Studies, who takes her place to study Law at Homerton College Cambridge. Lexie Nyerere achieved A*A*A in Maths, History and English Literature and has accepted an offer to study History at UCL. Bisola Ali-Balogun and Sannimo Yeboah both achieved A*AB, with a large number of other students achieving A* or A grades, taking up places at a range of Russell Group universities, continuing the tradition at the school of securing significantly above average progression to top institutions.
---
Link to DFES Performance Tables
Timetables Below for GCSE and GCE Exams 2020