Guest Speakers
Guest speakers
Throughout the year we welcome various external chaplaincy speakers to come and meet our students enchanting our rich spiritual life.
Jenny Garzón Saavedra from the Colombian Amazon
Jenny Garzón Saavedra and Susan Kambalu and spoke to a group of Year 13 and 7 students about their work in the Amazon that helps communities learn to care for creation. This includes ways of putting this into practice in all areas of day-to-day lives. For example, communities find innovative ways to recycle discarded household objects into useful items.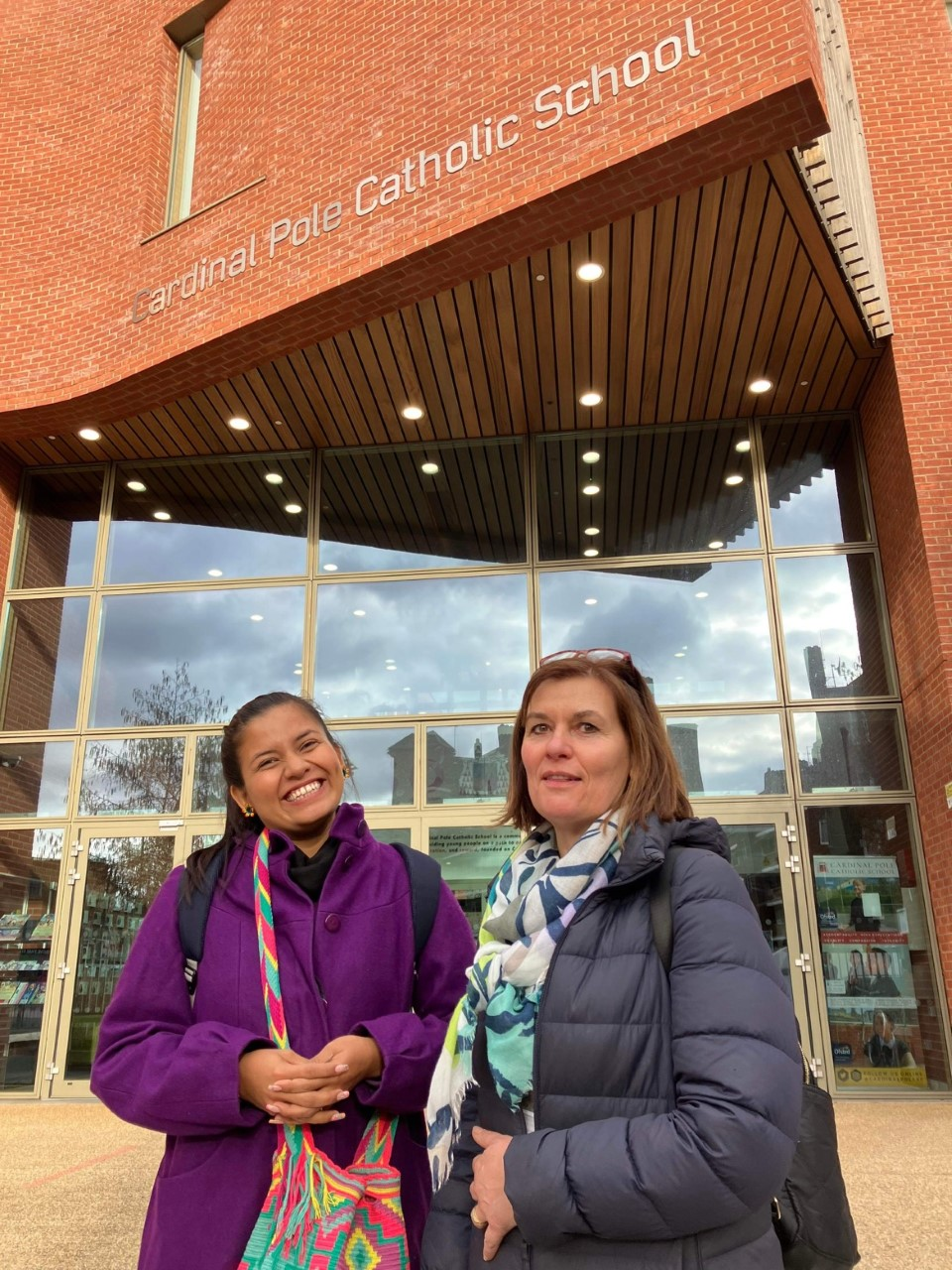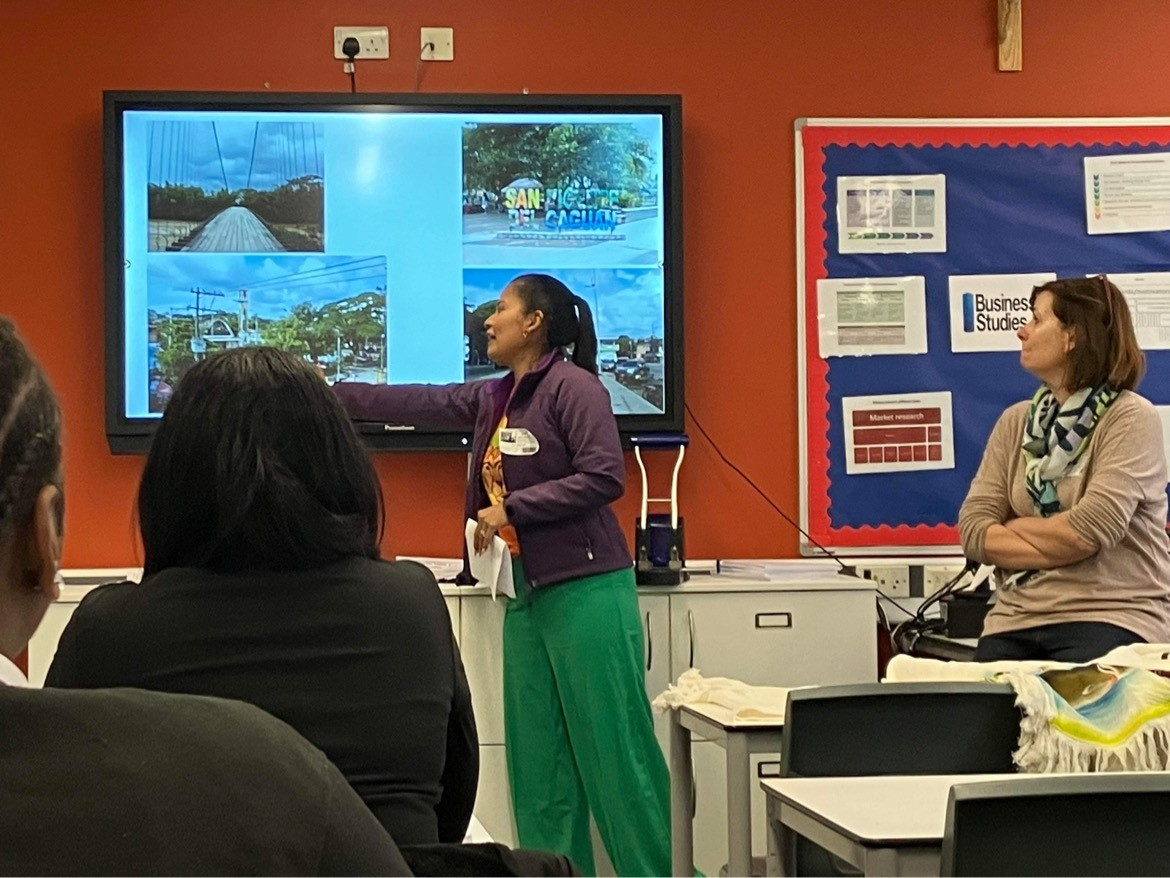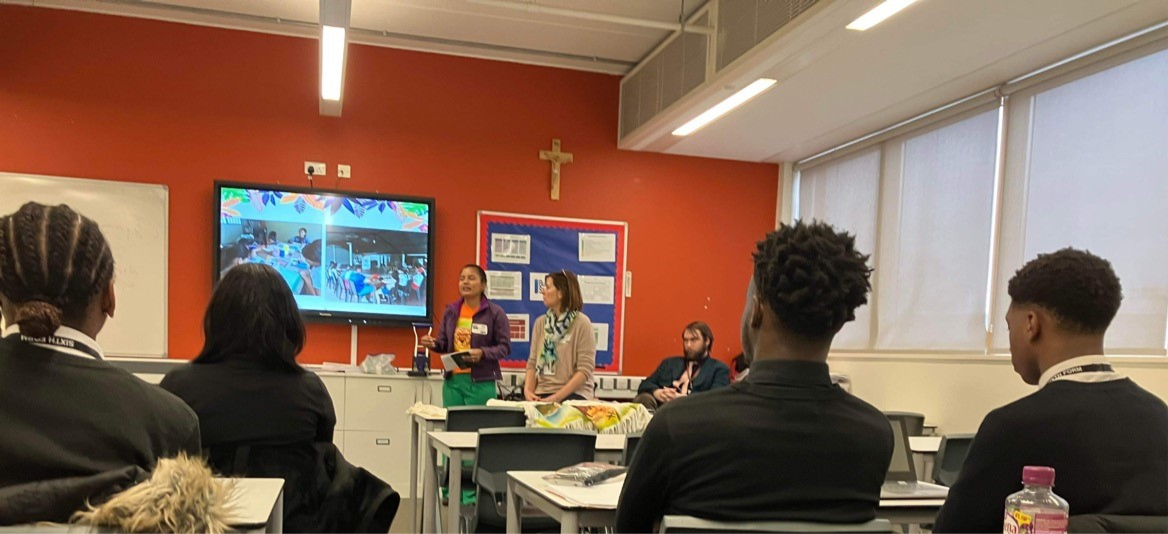 Will Hince
Will Hince, the founder of a Catholic charity 'Beyond the Wild' spoke to Y7 and Y8 about faith, particularly from the point of his experience as a survivalist and explorer.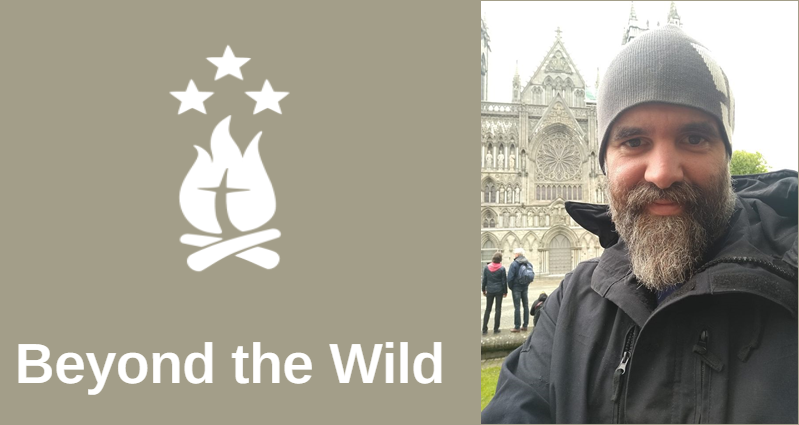 Fr Valentine
In October Fr Valentine visited Cardinal Pole to meet our all our Y9 and Y12 students and talk about his experience as a Chaplain in a youth offenders' prison. He left our students with an important message: It is never too late to turn your life around seek the Lord.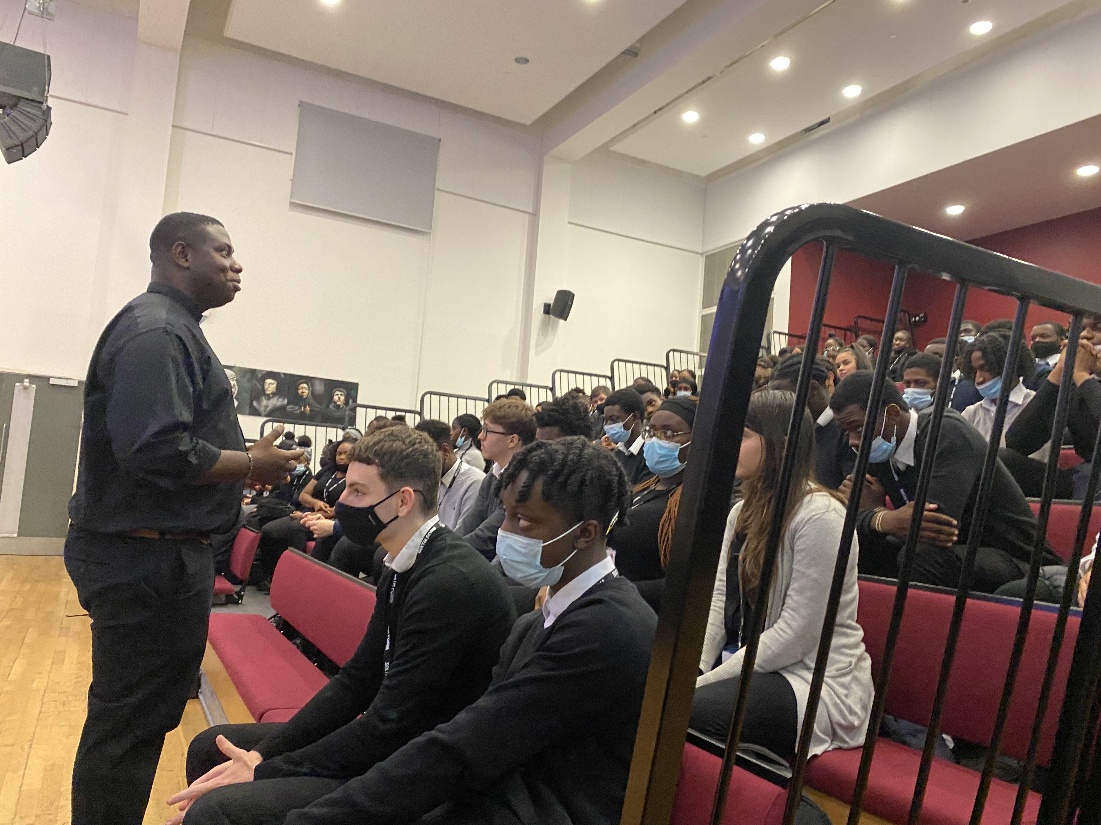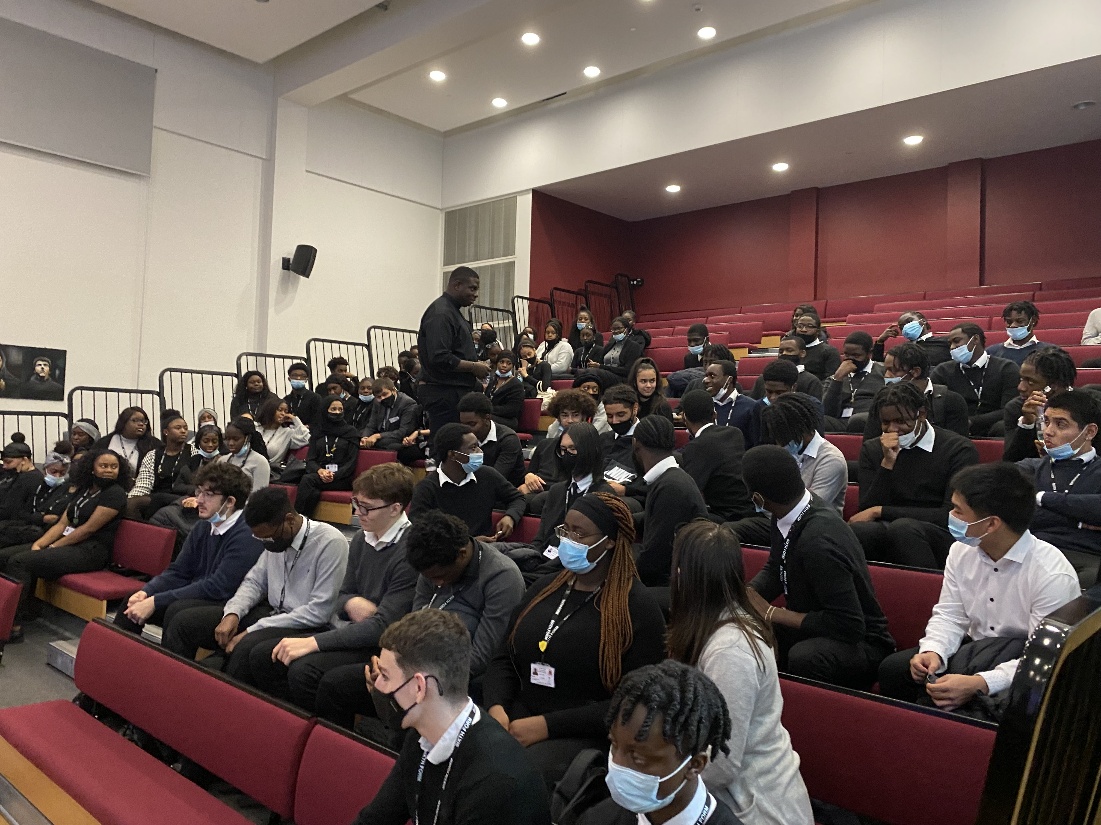 Bakhita House
Bakhita House came in to talk to students about the work they do with victims of human trafficking, as well as how the pandemic affected their work.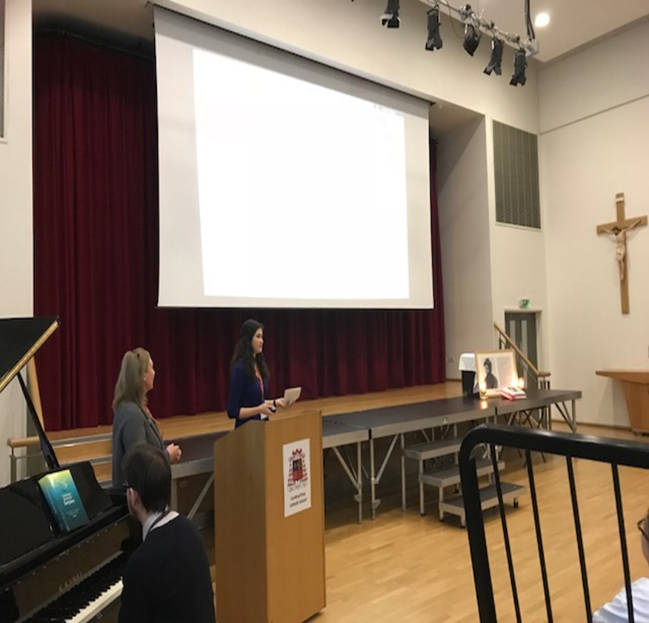 Westminster Youth Ministry
Holly Cook from the Diocese of Westminster came in to talk to our year 12 students about the work that the Church does in promoting stewardship, as well as some of the supporting theology, informed by Pope Fancis' Laudato Si.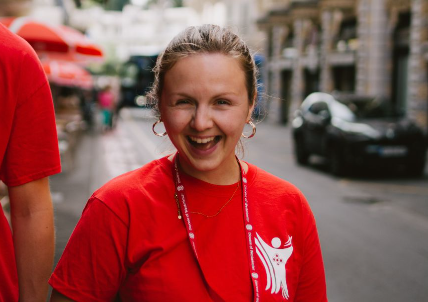 CHIPS Peace
CHIPS Peace a Christian charity, came in to talk with students about their work both nationally and abroad in bridging gaps between feuding gangs; and even open, armed conflict.
Daughters of Divine Charity
Sr Anna and Linda visited in June and gave a talk on the importance of prayer to all of Y7 and Y9 and taught them a song. Later in the day had a dance off with our students in the playground!