Facilities
Cardinal Pole Catholic School is a wonderful new building, completed in September 2012 as part of 'Building Schools for the Future' programme, which brought the former Upper and Lower Schools together on one site in Morning Lane, Hackney.
The new school, designed by architects Jestico + Whiles, and constructed by main contractor Mansells, is widely admired, and is enjoyed by students and staff for its light and space, and for the quality of learning environment it provides.
Cardinal Pole Catholic School was shortlisted for a 2013 RIBA Regional Award and was a Winner in the 2014 Hackney Design Awards. The building is on three storeys, and provides a high quality space for nearly 1,100 students and 130 staff in three wings, interconnected by a generous central 'street' which also provides natural light and ventilation. A beautiful school chapel lies at the heart of the school.
Our school building has a wide variety of facilities including:
The Chapel
Specialist classrooms for each subject
Sixth form block, with learning and social spaces
Science Laboratories
Dedicated IT Suites
Design and Technology Workshop
Food Technology classroom
Art Studios
Sports Hall for Badminton, trampoline, netball, basketball, football and tennis
Activity studio for aerobics and weight training
Outdoor Multi Use Games Area for football, netball and basketball
Drama Studio
Music Suite, with recording, rehearsal and practice rooms
Assembly Hall
Dining Hall
Building on Success
The school, designed by Gollifer Langston Architects, and with Willmott Dixon Construction as the main contractor has been further developed over the years to support teaching and learning.
The extension, was completed in Autumn 2017 and provides the school with new spaces and facilities. Occupying the whole of the first floor of the new extension, our new Library will support literacy and a love of spoken and written language across the school. Above the library, two standard classrooms will provide much-needed space in the school to allow our successful sixth form to develop the range of courses and qualifications on offer, as well as providing more spaces suitable for our pupils who need intensive support for short periods in their school life.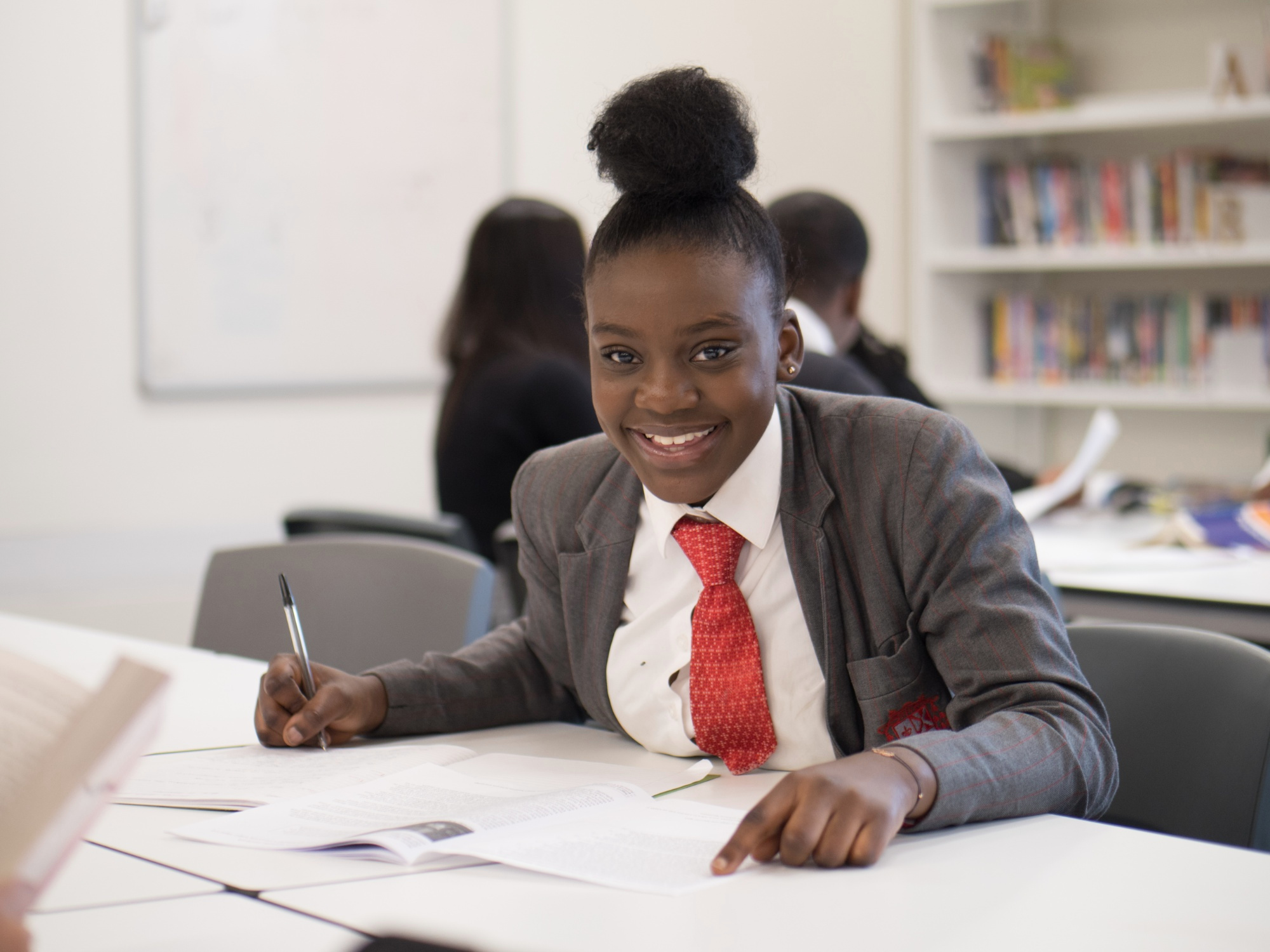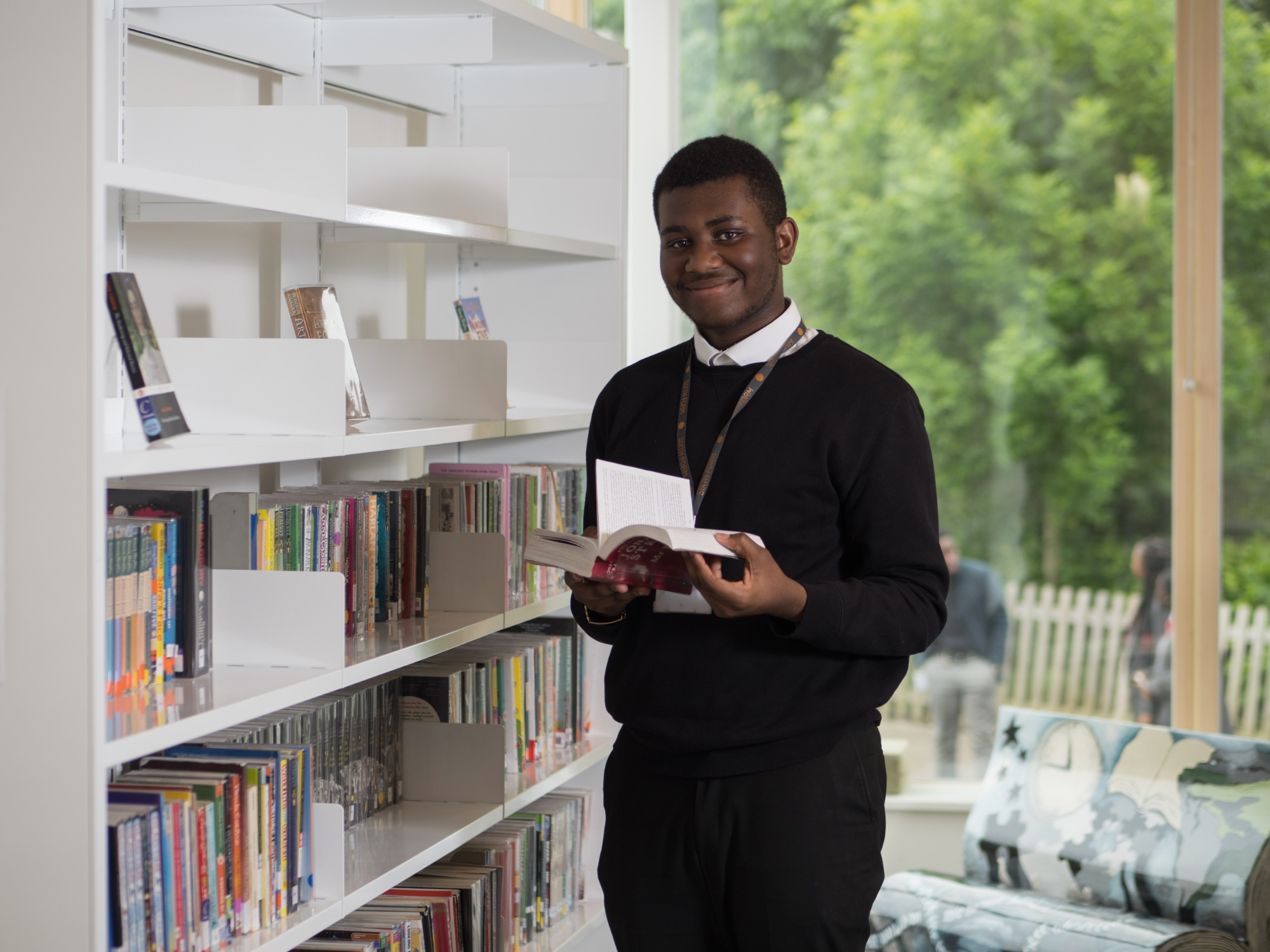 We have carried out further internal remodelling since October 2020 to support increased Sixth Form Admissions. This project has included a new Biology Lab and the conversion of a terrace for our Sixth Former's to use. We are just finishing a Sixth Form IT room, incorporated two further classrooms and three office spaces.