Lenten Foodbank Collection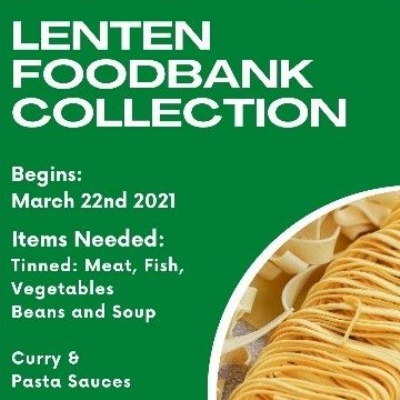 Collection Begins on Monday 22nd March 2021:- Items Needed include Tinned Meat, Fish, Vegetables, Beans and Soup. Curry & Pasta Sauces, Pasta, Rice and Toiletries.
The commitment to our neighbours is an important part of our faith and throughout these last few weeks of Lent we have a special focus on our Charities, the Foodbank, Catholic Children's Society, CARITAS Westminster, Saint Vincent de Paul Society and CAFOD, each have supported our school community throughout the pandemic in many ways and we continue to help pray and fund their essential work. Collections will be made in school as a part of this, please give generously.